SEO
Contact Us - Mini Form
Contact Us!
Call today for a free consultation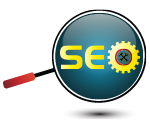 Search Engine Optimization (SEO) Designed For Law Firms Websites
Make it Count
How do I get my Website found on the Internet?
Many Law Firms invest in a nice website design only to discover it didn't show up in any searches. "I never get any business from my website" is a far too familiar refrain.
You need quality Search Engine Optimization (SEO) for every page of content on your website to ensure the best results. This is one of the most critical parts of developing a successful website and most companies, admittedly, have no idea how to do it properly.
Search Engine Optimization (SEO) consists of the following:
Website Optimization – Importance of title, tags and meta descriptions
Content Optimization – Bolded headers, internal links, keywords
Off-Site Optimization – Provides valuable backlinks to your site***
Law Firm Directories – Importance of link value and amount of links from one site to another. These sites give relevant, high link value, which help drive your site higher in the search rankings.
You must be cautious in adding on irrelevant links of a lesser value to your site. These can damage your website in the rankings and can even make your website disappear from the search engines.
Contact us to find out how Marlin Marketing can get your Website found on the Internet.
Call (630) 561-8896 for a Free Consultation