Website Marketing
Contact Us - Mini Form
Contact Us!
Call today for a free consultation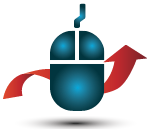 Website Marketing For Attorneys, Lawyers And Law Firms
How does Marlin Marketing...
    customize your website for your law firm?
From start to finish, our goal is to make the entire website process a breeze. That's why you have us. We will make the consultation process as seamless as possible so that your Law Firm can start benefiting from your new website as soon as possible.
Here's how Marlin Marketing does it.
Conduct a fact-finding mission with you, discussing everything from domain name, design, marketing strategy and budget
Determine your Law Firm's marketing goals and develop tracking tools to monitor results
Identify all your marketing efforts and develop a strategy to incorporate various online marketing activities to strengthen your overall marketing plan
Research the various search terms that will allow your Law Firm to achieve the highest search engine results
Custom design marketing solutions for your law firm
Contact us to find out more about what Marlin Marketing is doing to separate your law firm from your competition.
Call (630) 561-8896 for a Free Consultation